7 check list ก่อนร้อยไหมแบบไหนดี ?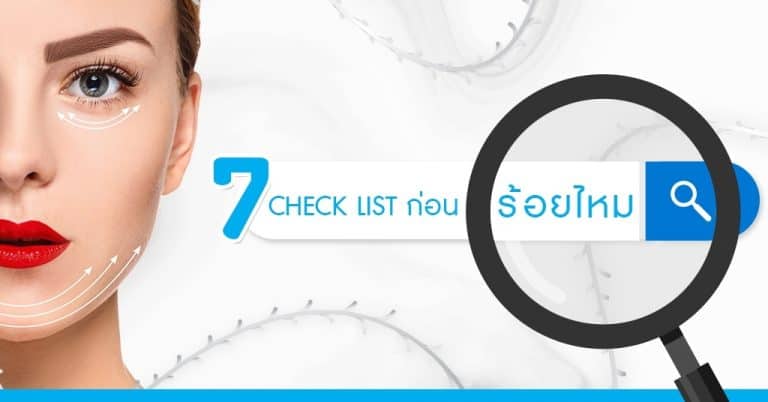 Problems
There are many cases misunderstanding about Thread lift. Sometimes, our face problem can't be solved by thread lift by it's better to do other procedures. There are some people that do the Thread lift and can't get the best result later. Therefore, you need to have a consultation with a doctor before doing every procedure to make everything clear. You need to understand what's the main problem of your face and can Thread Lift solve your face problem?

Types of Threads
This is a very important thing. There are many threads for different clinics. The thread could help you differently. There are many types of threads which are;
PDO threads: It's good for Thread lift and skin tightening. It's small threads, so you need to use lots of threads to lift your face up. It's popular but the disadvantage is that using many threads around 20-100 threads for different areas for face lifting. It's good for skin tightening but not for skin lifting.
PDO threads (Aptos Threads): it is developed from PDO threads. The size of threads is big, so it uses only a few threads to lift your face up. It's good for face lifting and you can see the result for 10-30% after thread lift.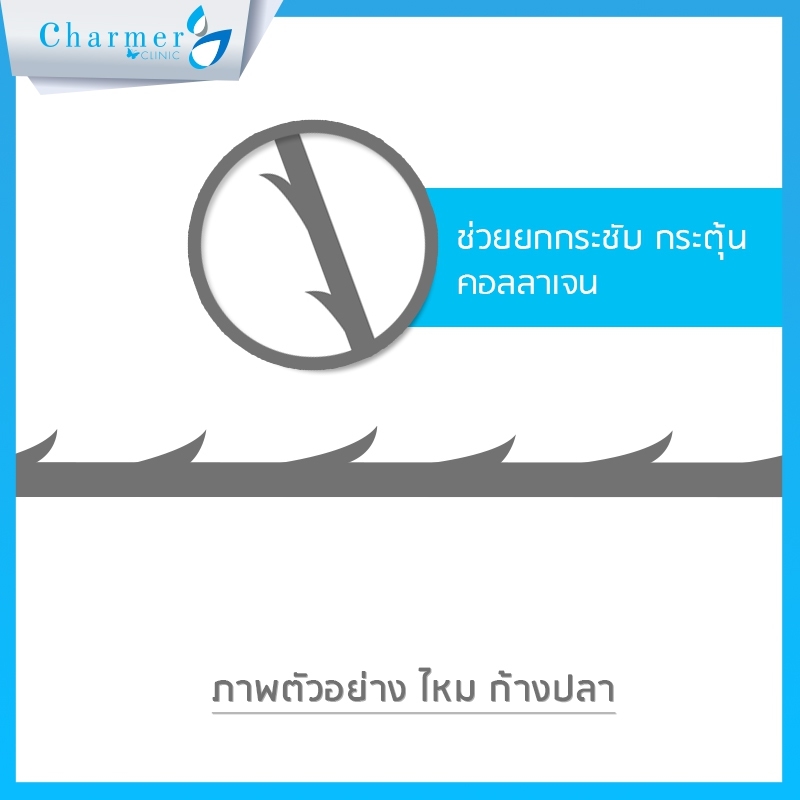 PCL threads: It's a newest thread which developed from Aptos threads. These threads can lock and stick to your skin better than other threads. It doesn't need to use lot of threads to lift your face up. It's good for people who don't want to do face lift surgery. It makes your face natural and young.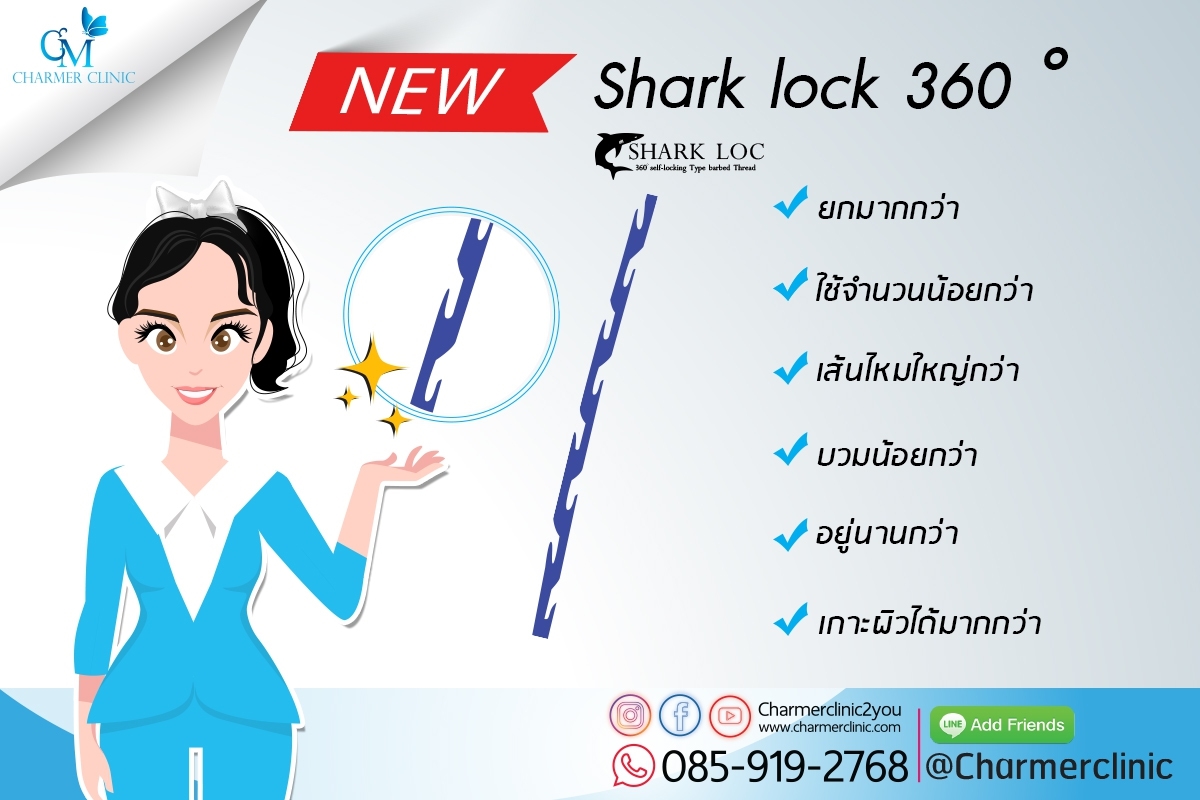 PGA threads: These threads are big. It's good for skin tightening and don't need to use a lot of threads. The disadvantage is it's quite big, so if you have thin skin, you can feel the threads when you touch your face. Moreover, it's hurt more than other threads.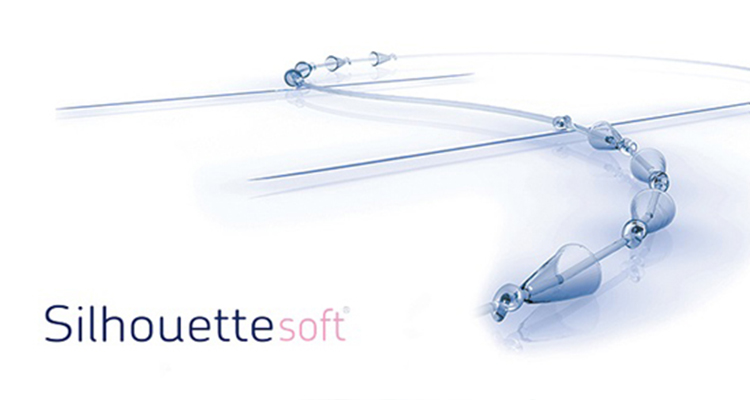 The amount of threads
It depends on types of threads, face problems, and doctor's assessment.
PDO Threads: 20-100 threads
Aptos Threads: 4-16 threads
PCL Threads: 4-10 threads
PGA Threads: 2-8 threads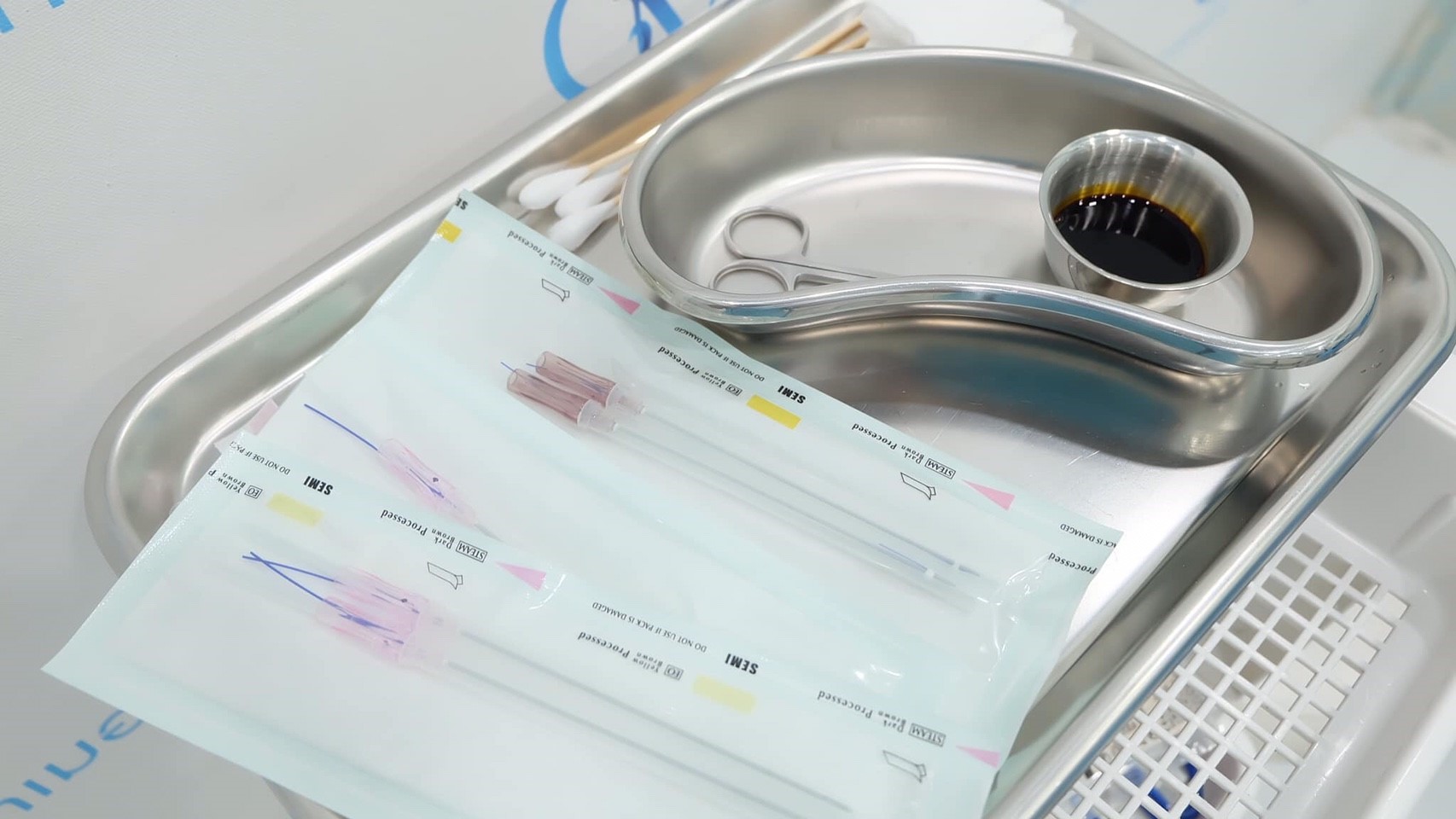 How to take care yourself after Thread lift?
To get the best result and safe for Thread lift, it should be under the care of doctors only. After thread lift, you should follow the doctor's instruction which are;
Cold compress for 2 days after Thread lift.

Avoid from alcohol.

Avoid from heat for skin tightening.

Take the Antibiotics.

After thread lift, there may be side effects such as swelling and bruising. However, it will be gone within 1-2 weeks.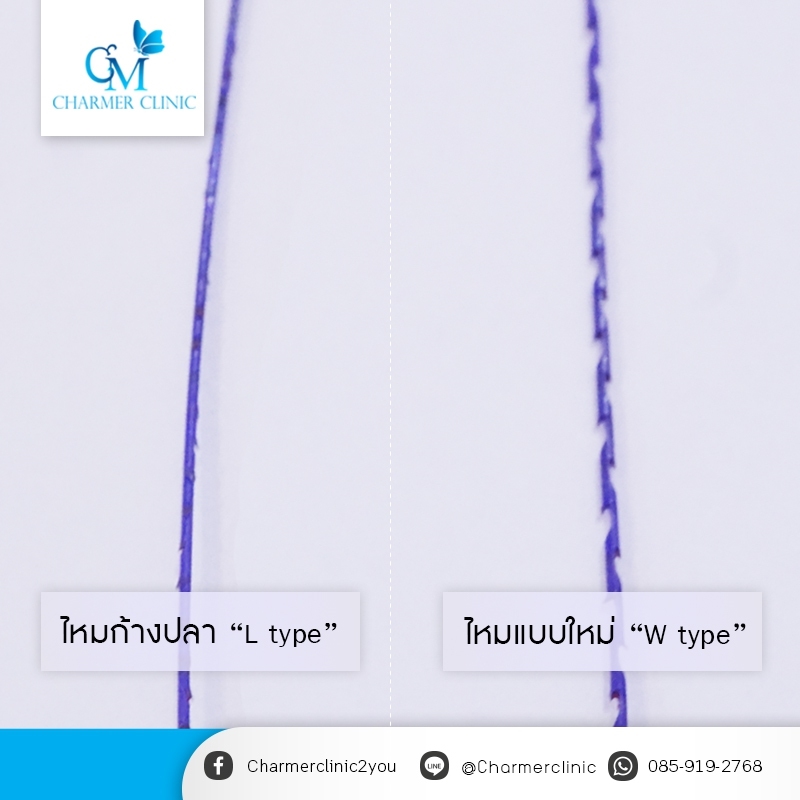 The quality of threads.
It is very important to know about the threads. There are many types and it gives you a different result. You should know what kinds of threads that the clinic uses for lift up your face and know about side effects.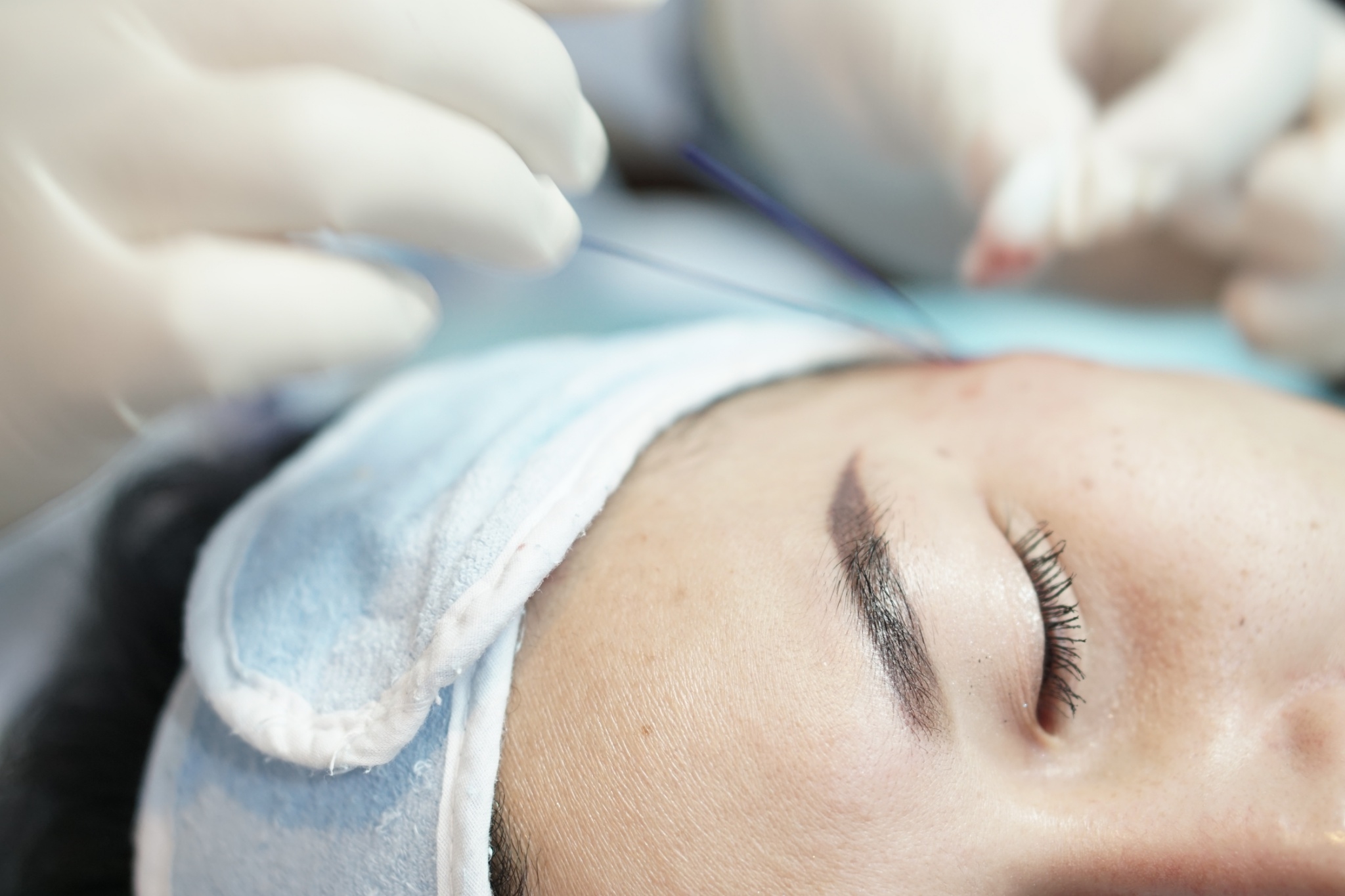 Time for recovery.
After thread lift, your face may be swollen from the local anesthesia and the threads. To reduce the swelling, the doctor will use an unsharp needle and avoid from blood vessel area. Normally, it doesn't need for recovery.
You can go work as usual in the next day and you can makeup. It may be a little swollen and bruised. You can take the supplement medicine to reduce swelling and bruising. Usually, it takes time for 1-2 weeks.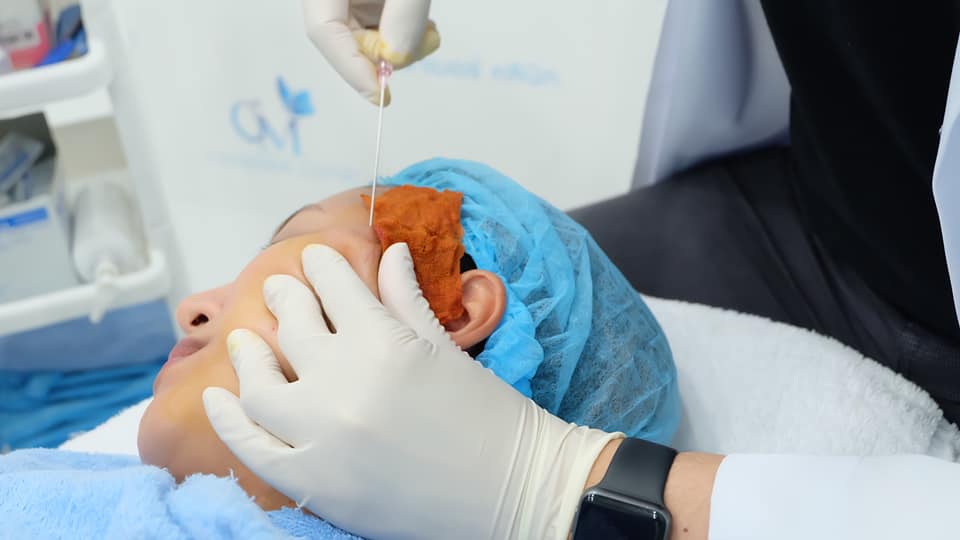 Place
   Thread lift must be done by experienced doctor for the safest and best result. The place that you choose to do Thread Lift must clean and the tools must get the sterilization first.
Can Thread Lift help about reducing cheek fat?
Thread Lift can help about face lifting and make your skin firm. If you want to reduce your cheek fat, we recommend you to do Fat Bomb. It can reduce all fat and firm your skin. It helps your skin tighten. It doesn't hurt, swelling, and burning. Your face will be firmed. If you are on a diet and eat carefully, the fat won't come back to you again.
If you want to reduce the cheek fat and tighten your face skin, you should do both! Fat Bomb and Threads Lift will help you solve all problems!
So now you know it! Thread Lift can help you tighten your skin and make your face in V shape!
What should you do if you want the longest result for Thread Lift?
It depends on threads, but the most important thing is the way you take care of yourself!
Avoid some good such as alcohol and pickled food. Avoid from smoking.
Avoid from doing treatment, laser, facial scrub for 2 weeks.

Avoid from hard exercise because it may cause swelling.

Avoid from sleep on the side or lie on your stomach. Avoid from water.
Go to see a doctor immediately in case that you have some unusual problems.
It's very easy to take care of yourself after Thread Lift. If you do it well, your face will be in V shape and safe. Most important, the result is going to be long lasting more than you expect!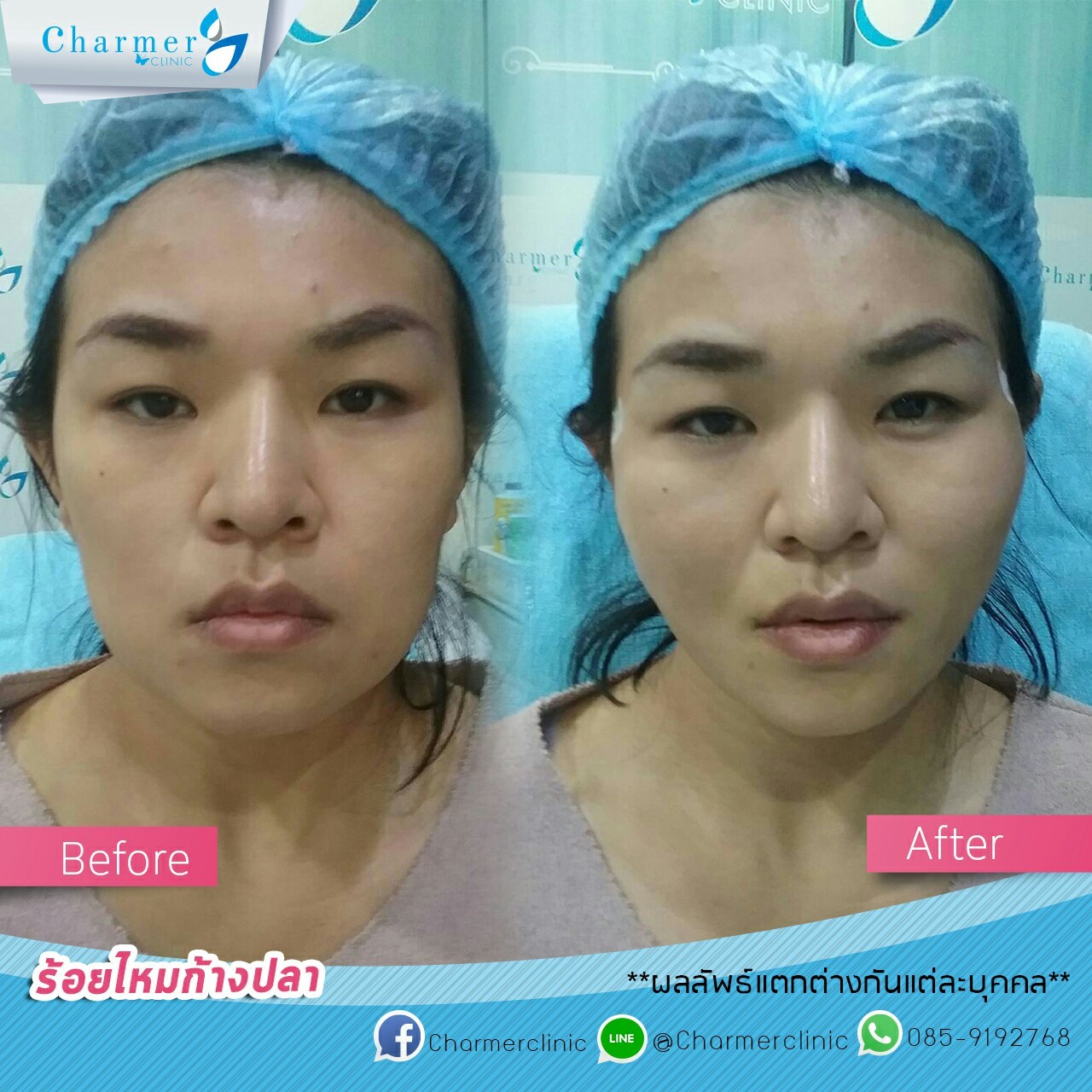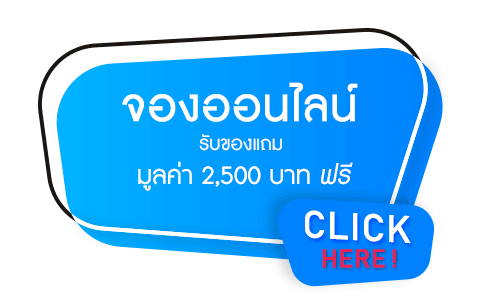 ปรึกษา ปรับรูปหน้าที่ https://line.me/R/ti/p/%40charmerclinic
คลิก inbox https://goo.gl/Di1E9g
🔸 สนใจสอบถาม/นัดคิว จอง
โทร call center 085-9192768
🔸 ติดต่อสาขา
🦋 สาขาห้วยขวาง โทร 094-5598748
🦋 สาขาอุดมสุข(บางนา) โทร 095-521-0666
🦋 สาขาเพชรเกษม 81 โทร 095-058-3666
🦋 สาขารังสิต โทร 094-696-5322
🦋 สาขาวัชรพล โทร 095-114-9426
charmerclinic, hifu, laser, meso, mesofat, กระ, สิว, กำจัดขน, ฉีดผิว, ฉีดผิวขาว, ปรับรูปหน้า, ปรับหน้าเรียว, ผิวขาว, ผิวใส, ฝ้า, ร้อยไหม, ร้อยไหมpdo, ร้อยไหมก้างปลา, ร้อยไหมเงี่ยง, ลดกราม, ลดริ้วรอย, ลดเหนียง, ลดแก้ม, ลดไขมัน, สิวอักเสบ, เมโส, เมโสหน้า, เมโสหน้าใส